Published April 13, 2018
Bramgate Automotive Inc. Fleet Manager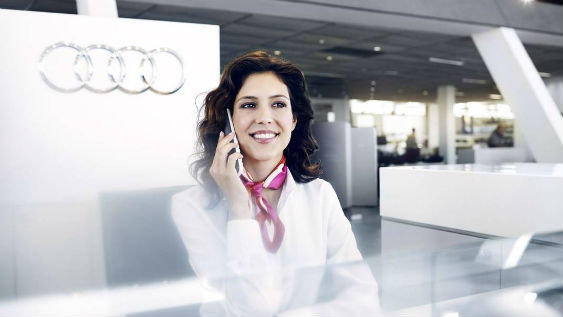 If you are looking for a great career opportunity with a growing family-owned business and have the talent and passion to be a top performing ambassador, we would love the opportunity to meet with you.
JOB POSTING
BRAMGATE AUTOMOTIVE INC. FLEET MANAGER - AUDI OF MISSISSAUGA, MISSISSAUGA, ON
As a result of the tremendous popularity of the Audi and Volkswagen brands and the continuing growth of Bramgate Automotive Inc., we have an opening for a Group BAI Fleet Manager. We are seeking professionals who have outstanding work skills and are committed to developing lifetime clientele with a leading premium brand.
Bramgate Automotive Inc. has been in business for more than 50 years. We strive to make every customer experience easy, efficient and enjoyable. If you are looking for a great career opportunity with a growing family-owned business and have the talent and passion to be a top performing ambassador, we would love the opportunity to meet with you.
Position Summary:
The Group Fleet Manager is responsible for the creation and effective execution of Bramgate Automotive business plans to identify opportunities for generating additional revenues in the areas of Fleet sales and service. This includes, creating and retaining new opportunities for the Sales department, and supporting the Parts and Service retention opportunities through all group locations for both the Audi and Volkswagen brands. The role will focus on growing key accounts, soliciting new business, and developing new channels outside of traditional retail business. This position will be based at our Audi of Mississauga location and will include regular travel to other Bramgate Automotive sites.
Education, Skills and Experiences:
This fantastic opportunity is suitable for an energetic, self-motivated, customer focused individual looking to take their career to the next level!
Duties:
Customer Relations:
Establishes and maintains good working relationships with existing customers as well as new ones

Ensures that every customer encounter is consistent with the Bramgate Automotive Group promise to make every experience Easy, Efficient, and Enjoyable

Has input into marketing plans in coordination with Sales Managers, Marketing Manager, Director of Fixed Operations and General Managers that promotes new and repeat business

Identifies, recommends and supports opportunities for methods/process creation and improvement

Maintains a professional appearance at all times
Coaching and Training:
Trains, motivates, counsels, and monitors the performance of all Sales department staff in relation to Fleet business support and related retail program opportunities

Shares best practices with the Sales team that can help develop a collective performance

Is mindful of self-development needs and discusses them with the General Manager

Ensures a positive and safe working environment for employees

Maintains high ethical standards at all times
Create and Build Collaborative Partnerships:
Stays up-to-date with Fleet activities at all locations

Strives for harmony and teamwork within the department and with other departments

Regularly meets with end user clients, Fleet Management and Leasing company partners, rental companies and other customers

Communicates regularly with the Service department on the needs of Fleet customers

Builds productive working relationships both within and across departments through clear communications

Has an approachable style; fosters open communication through active listening; listens actively to understand others completely

Produces accurate and clearly written documentation, including reporting and status updates for the General Managers of each Bramgate Automotive location

Takes initiative to help others as needed

Persuades others to accept a point of view or obtain commitment

Participates in regular Sales department meetings
Lead by Example:
Willing to depart from traditional ways of doing things to ensure customer satisfaction and loyalty

Uses all available information to develop and implement innovative and efficient business procedures and policies. Follow-up to ensure successful implementation

Effectively handles changes in the department; implements and adapts to changes quickly and efficiently; encourages others to value change

Accounts for all documents; ensures that none are missing, and all are processed correctly

Is responsible for the effective use of data on the CRM platform (OneEighty) and follow-up database

Developing and sharing required reporting to be shared with the General Manager and wider management team as necessary
Develop Business Strategy:
Has a strong knowledge base of auto industry and competition. Keeps up-to-date on industry-specific information

Quantifies business intelligence with economic models to evaluate new opportunities; presents findings clearly and makes recommendations for action

Grows business with a game plan to maintain strong profitability

Prepares and delivers presentations on a regular basis covering both product offerings and Bramgate Automotive service level support

Assists with core business development activities, such as generating pitch decks and communicating with sales department to better understand product and business trends

Proactively pursues new sales channels by which to conquest new customers for Sales and Service growth

Exploits available technologies and digital platforms for the benefit of the Sales department

Keeps up-to-date on all information pertinent (e.g., dealership policies and procedures) to the Sales department

Maintains active professional affiliations and certifications

Other duties as required
Requirements:
Post-secondary education or college courses preferred

5 plus years of automotive Fleet business experience

Demonstrated ability to collaborate with both end users as well as intermediaries (Leasing companies, Fleet Management companies, Rental agencies)

Valid G driver's license required. OMVIC license preferred

Strong customer service focus. Superior interpersonal skills

Persuasive. Training experience and good Presentation skills

Business Development experience. Good negotiation skills

Strong knowledge of the auto industry, Leasing and Fleet Management companies, and Dealerships best practices

Willing to learn new skills and products features

Adaptable and flexible

Able to work independently and is a positive team player

Comfortable with proactively soliciting new business

Computer literate, including effective working knowledge of MS Word, Excel, Social Media and e-mail, Reynolds and Reynolds and 180
We Offer:
Luxury brand.

Outstanding leadership and support

Professional training and processes

Large customer base

Benefit package available

Career advancement opportunities
Please apply, in confidence, by sending your resume to careers@bramgateautomotive.com.
We thank all applicants. Only those selected will be contacted.
Bramgate Automotive Inc. is committed to providing accessible employment practices that are in compliance with the Accessibility for Ontarians with Disabilities Act (AODA). If you require accommodation for disability during any stage of the recruitment process, please indicate this in your application.