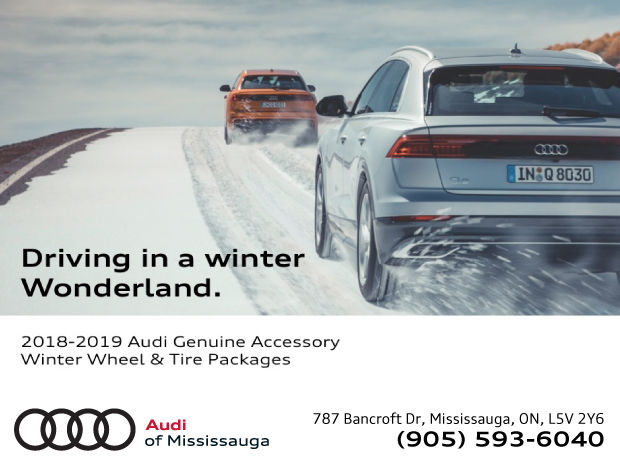 Expired
Winter is coming. Avoid the rush and get your winter wheels today.
Click on the button below to view our 2018-19 Winter Wheel Packages.

Have your own winter wheels or tires that you'd like installed? Let us do it for you! Need somewhere to store your summer wheels and tires? We've got that covered too:


Wheel package installation on Audi vehicles: $79.00 (on rims already)
Seasonal tire storage: $150.00 (per season)
Limited quantities available. Some conditions may apply. Pricing does not include applicable taxes or installation fees. Offer is subject to change or cancellation at any time. Please speak with your Audi Service or Parts Consultant for full details.