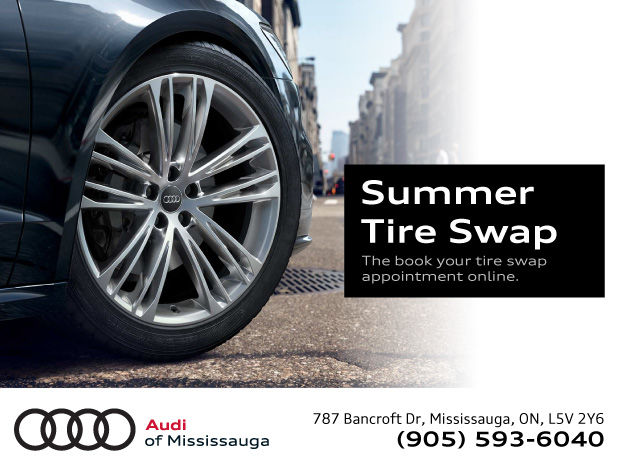 Expired
Book Your Tire Swap Appointment Today!
Your winter tires are intended for use in temperatures below 7°C. If you continue to use them once the weather has become consistently warmer, they'll wear out faster. This means you won't get the best traction or braking performance out of your Audi, which means you'll be compromising your safety. With that in mind, we have some special offers available this April for your tire swap. Make plans to stop by Audi of Mississauga and replace your winter tires today.
Please speak with your Audi Service Consultant for full details.